Updated Every Tuesday:    October 16th, 2012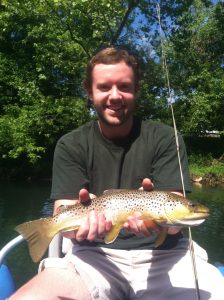 Water Conditions:  South Holston Release Schedule
Hatches: Midges and Blue Wings are the bugs to be looking for with the Sulphurs starting to wain in numbers.
Fly Suggestions: BWO patterns especially the CDC Comparaduns and Klink Emergers. Midge Clusters and Zebra midges. Copper Blonde's in 20's and also have plenty of Split Case Emergers. Higher water has been the order lately so heavy stones on the watauga and eggs and Scuds on both. For the experienced angler streamers can produce some extremely large fish looking to add some calories before the spawn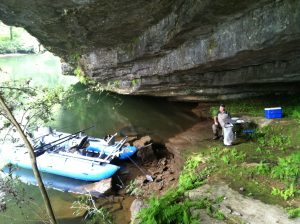 General Information: Now is a great time to be floating the Tennessee Tailwaters. Large fish are making themselves more available than they are most of the year and with more consistent flows this is your best option of getting in a full day on these rivers. The spawn is just around the corner and soon certain areas of the South Holston will be closed to all fishing and a lot of the larger fish will be focused on that as opposed to feeding. Streamers will be you best weapon in your search for a trophy trout. With Temperatures cooling the BWO's are really starting to make their presence know to the anglers while the fish have been in tune for a while.
Projected Conditions: Conditions will remain similar over the next week. Book a float trip to see these spectacular rivers and get your chance at a trophy fish!