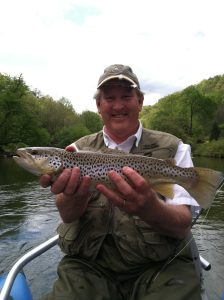 Updated Every Tuesday:    October 23rd, 2012

Water Conditions:  South Holston Release Schedule
Hatches: Look for some Sulphurs but be expecting BWO's on both rivers. The Watauga will still have some caddis moving around and the larva are always there. 
Fly Suggestions: I would make sure to have some BWO CDC Comparaduns and even some sulphurs also. Headlight caddis in Green and Brown will bring fish to the surface on the Watauga. Bubble butt caddis in tan and dynamite caddis work great as droppers or on a tandem nymph rig. Split cases are always a great bet on both of these rivers as droppers or trailing an attractor pattern.When fishing these rivers don't forget the midge box as these cooler temperatures approach. Zebra's, Copper Blondies, and Black Fly Larva are good bets if the situation arises.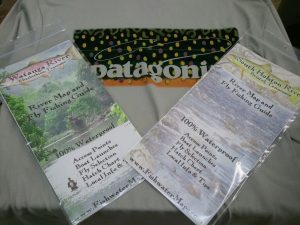 General Information: Look for fish to be moving into their spawning lies. Watch where you wade and stay off the pea size gravel in order to insure next years batch of WILD fish! Flows have been generous as of late but there is still great wade fishing to be had and even better float fishing. Fish are all colored up (even more than usual) and are looking to put on calories before their focus changes to reproducing. When rising fish are around fish specifically to the more active fish. If a big fish is spotted work the fish with a down river drift. Although they will eat of the surface they are much more likely to feed subsurface, so don't forget your dropper. Allow slow drifts and change flies after 5 great drifts. Keeping a good amount of gear organized can be a feat in itself much less fooling a large suspecting brown. The Fishpond Wasatch Tech Pack allows you to organize your equipment and gives you enough space for everything and the kitchen sink!
Projected Conditions: Cooler weather is on the way so look fro some of that nastiness that screams Blue Wing Olives. Flows are looking to stay heavy so earlier wading is your best option with float trips giving anglers a chance to see a bunch of water in a limited amount of time. For more experienced angler, floating during this time allows you to throw some serious meat to some high flow adjusted browns.