Updated Every Tuesday:    November 27th, 2012
Water Conditions:  South Holston Release Schedule
Hatches: Look for the major hatches to be midges and Blue Winged Olive's but don't be caught without you small tan Caddis and Sulphurs.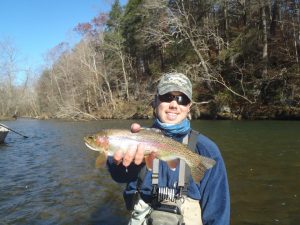 Fly Suggestions: CDC Comparaduns in Sulphur and BWO, Brook's Sprout PMD, Quill Body BWO Parachute, CDC Biot Spinner, Klink BWO Emerger, Midge Cluster, Brook's Sprout Midge in Gray, Split case PMD and BWO, Zebra Midge, Ju Ju Baetis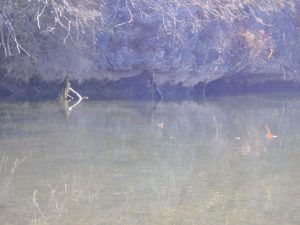 General Information: The South Holston will be sluicing for almost the next month and this can bring some spectacular fishing both from a boat and wading. The hatches have been great as of late but you have to be prepared for either Sulphurs or BWOs. The BWO's are the more consistent bet but there have been good reports of Sulphur showings. The midge fishing has been consistent and will be the go to in down times of fish activity. Scuds and Sowbugs should be present in your box as well especially if you are fishing around grass beds. The Watuga has been fishing really well and some BIG fish are moving. The consistent bet when floating this river is a fairly deep nymph rig with an attractor as the lead fly. When surface activity occurs the fish will tend to be focusing on BWO's and especially midges in the am when the sun first hits the water. Spawning is occurring on both of these rivers so when wading, be careful were your walking, so not to disturb spawning fish.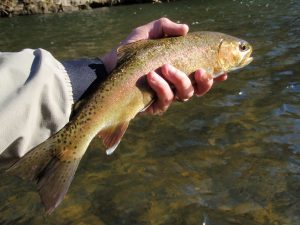 Projected Conditions : Conditions will remain similar over the next week but expect to see a few less boats and people on the river as the temperatures cool and the holidays move in. Always be prepared for the worst situations, so that way when nature throw you a curve you will be one step ahead. Simms head and hand gear can make any fishing experience more enjoyable!