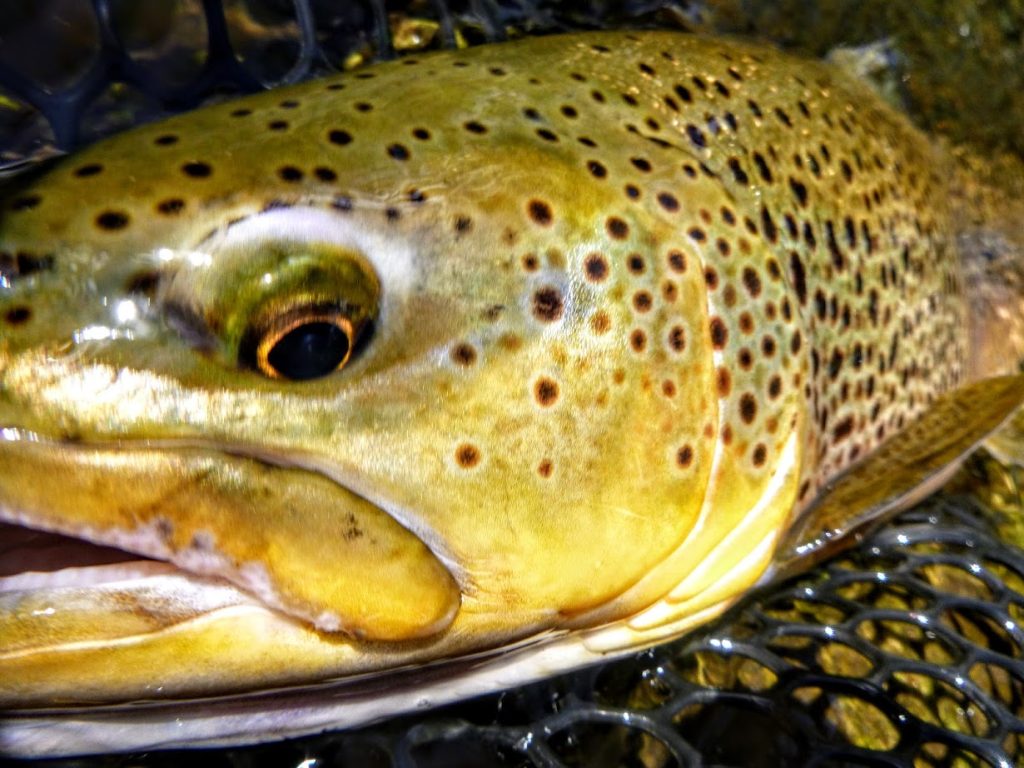 Winter has finally arrived, but the fishing hasn't stopped. Water levels are great and the fish still have to eat. Here are a couple tips and suggestions for you for your next outing.
Davidson River: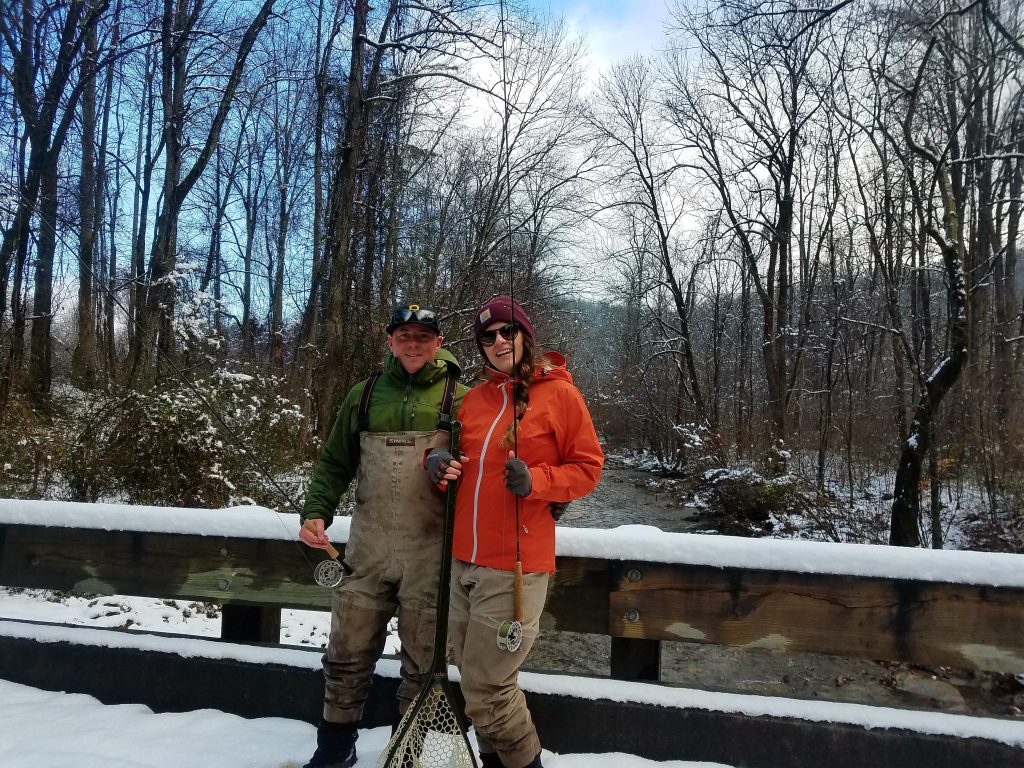 Flies:
Micro Flashtail Egg
San Juan Worm
Copper Bead Micro Stone
Skinny Nelson
Don King Midge
Zebra Midges
Parachute Quill Body BWO
Cream Para Midge
Tips: The Davidson can fish quite differently depending on where you fish. The middle section (hatchery supported-Confluence of Looking Glass) is fishing well once the air and water warms a bit. Fish will be hanging in deeper pools and runs and can be sluggish when eating. Covering water is the name of the game. Give adequate attention to the likely areas, and make quick time of all the "Maybe" areas. The Upper Section (along Hatchery) is still full of fish. They have all seen a good bit of pressure since September and have become more aware and discerning as of late. Florocarbon Tippets in sizes 6x-7x are highly recommending and can seriously improve your success rate. Fish smaller flies(16-24's) in this section. The water clarity is great and it encourages sight fishing.
Delayed Harvest Rivers: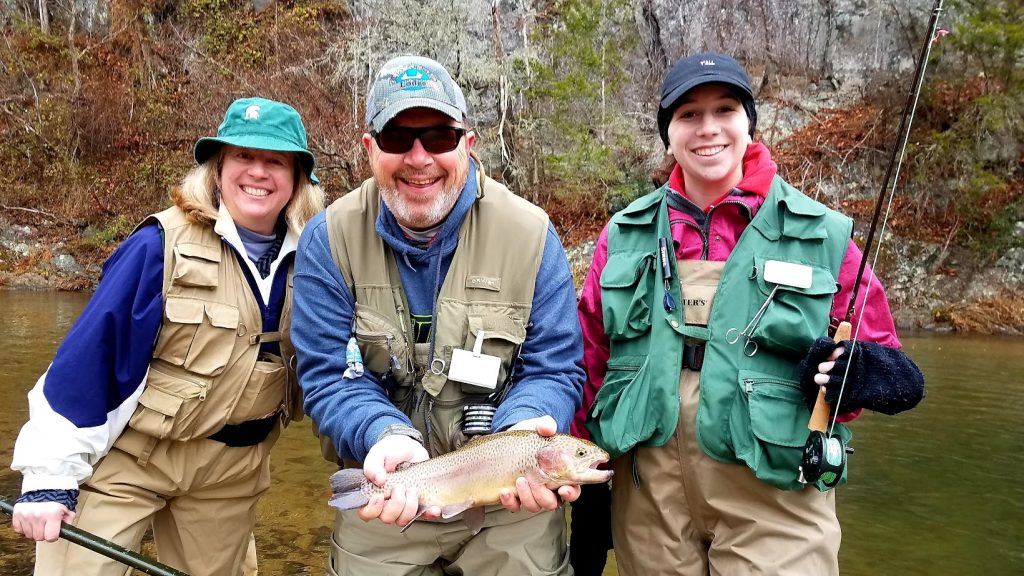 Flies:
Double Bead Golden Stone
Mop Fly
Squirmy Worm
Jig Rainbow Warrior
Bottom Baetis
Black Elk Hair Caddis
Parachute Blue Wing Olive
Olive Stimulator
Tips: The Delayed Harvest Rivers are at good water levels currently. The fish however, have seen a ton of pressure over the last 4 months and can be a bit picky on certain days. We highly suggest waiting until the water warms a bit before hitting the river. Fish can be caught earlier, but you will typically have to work for them and against the ice freezing up in your guides. We do suggest using 5.5x-6.5x Florocarbon tippet. While nymphing, slow, low drifts are key. Fish are in calorie conservation mode and will most often want the flies right in their face. Longer leaders and stealthy presentations will only improve success rate.
Tennessee Tailwaters: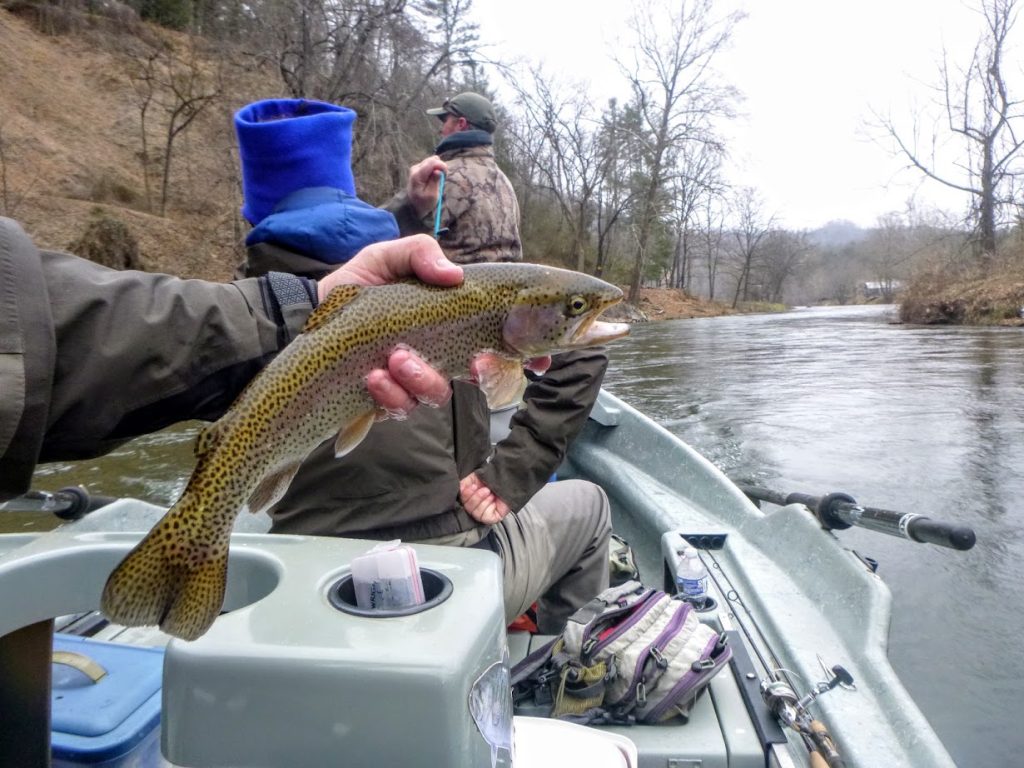 Flies:
Split Case PMD
Split Case BWO
Sowbug Gray
Gold Finger
Zebra Midge
Top Secret Midge
CDC BWO Comparadunn
Parachute Quill Body BWO
Egg Layer Caddis
Slump Buster Rust
Tips: These will be some of the most consistent fisheries in our area over the next couple of months. Water temps will be consistent and the trout know the bugs will be moving. Dry fly fishing is super common this time of year on the Tennessee Tailwaters with hatches happening daily. Midges will be coming off most days to begin with and the BWO's will follow as mid-day to afternoon rolls around. Long leaders(11′-13′) are a must, as are good drifts. Lighter line(6x Mono) is useful when fishing dries, but beefing up for nymphing is a good idea. 5x-6x Florocarbon is highly recommended as is a reel with a good drag system. Some of our favorites are the Lamson's. They have a wide variety of styles that will cover most everyone's budget and come in some great colors as well.
Wild Water: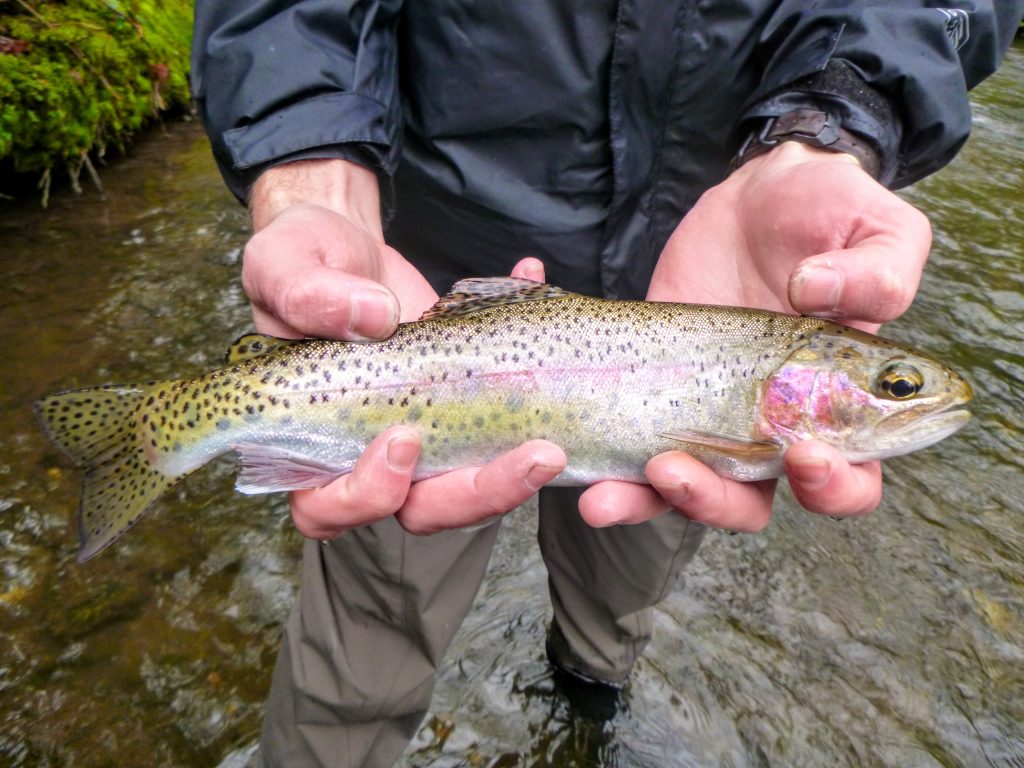 Flies:
Jig Yellow Sally
Bottom Baetis
Birds Nest Black
Pheasant Tails
Charlie Whomper
Mr Rapidan parachute
This type of water is the one that feels the winter a little more. Fish will be in more of a lock down mode feeding only in the most opportune of situations. Feeding will be almost exclusively subsurface except on the warmest of days. Don't be afraid to cover some ground (river) and again, spend the most time in the most likely spots. A favorite set up for "Wild Water" is typically a Dry Dropper. We still use this in the winter, but understand that our dry is mainly and indicator now. For extremely deep runs or holes, we recommend switching to a double nymph rig to give every fish a chance to eat.
Guide Winter Fly Fishing Trip Sale
We are offering 10% off all guided fishing trips for the months of January and February. Give our shop a call at 828-645-8700 to take advantage of this and get out on the water for your next river adventure!!