Is one of the owners of Curtis Wright Outfitters and also is the Head Guide and manages the scheduling of everything not Falconry. Josh is also an Asheville Native, and cut his teeth fishing the very same water he guides on today, and has been fishing for approximately 40 years. Josh is a natural teacher and does it with patience and enthusiasm. He feels "There is always something new to learn with fly fishing" and is more than ready to help you down the path to your new hobby, passion, or even lively hood.
While stalking large Brown Trout or outwitting finicky Rainbow Trout can be a real treat, ask Josh to talk about our only native salmanoid, and watch his eyes light up. Josh is ready to put you on the fish and give you the experience that you are looking for, but always remember, "the best part of trout fishing is they don't typically live in ugly places!"
After working many years in the culinary field, Josh decided to make the jump into the fly fishing industry and has been guiding full time for the last 19+ years. Along with guiding locally, Josh heads up our Hosted Trip out west every year. With this, and his own travels, Josh has had the opportunity to fish some of the most fabled water in the West. Josh is a member and volunteers for many local nonprofits such as Trout Unlimited, Casting Carolina's, Casting for Recovery and Project Healing Waters to name a few. Josh is also the Camp Director for Rivercourse, an overnight fly fishing camp for youth 12-15yrs old. Josh has been featured on the television show Carolina Outdoors on two occasions, has contributed to Southern Culture on the Fly, and has been featured in several other articles and publications.
For more information about the Hosted trip, Questions, or to book a trip, email Josh at joshgarriscwo@gmail.com
Will is a North Carolina native with a life-long interest in the outdoors, a commitment to the responsible enjoyment of the natural world and an excitement for exploring!

Whether you're fishing alone, with family, or with a group of friends or co-workers, you lose yourself in nature, in the river, in the cast, and in the competition with the fish.  If you're a beginner or an old hand, fly fishing can be whatever you want it to be — exciting or relaxing, a challenge to be faced, or a Zen moment to be appreciated.

Like a complex corporate problem, fly fishing requires that you, the river, the rod, the fly, the weather, and the cast all come together in just the right way to produce the result you want — everything from quiet satisfaction to sweet success, and all the space in between!

Come fly fishing with Will to have fun, learn something and enjoy the beauty of the trout in our rivers!
was born and raised in the Blue Ridge Mountains near Weaverville, NC. He learned to fish in the waters of these mountains for trout, Smallmouth Bass, largemouth bass, and anything else that was willing to bite. His true love of the sport has always involved the "Big Fish" and his spare time consists of either fishing for the big boys or formulating new strategies to catch them which involve tying flies, making baits and scouting his next fishing hole. No fish is safe from Craig! He's caught them all from the mountains of North Carolina and Tennessee to the coasts of the Carolina's and everywhere in between. Craig's love of the outdoors – which includes a good hunting adventure from time to time – gave him the ambition to obtain an Associates Degree in the Fish and Wildlife field from Haywood Community College in western North Carolina.
With approximately 10,000 miles of water to fish in North Carolina, Craig's fishing tip is simple. Try all types of water, pick the ones you love the most and spend a lifetime enjoying those waters be it streams, rivers, creeks or the ocean and practice catch and release in doing so. As the old timers say – you'll save a few for seed. "Take a kid fishing!"
Originally from Michigan, but a Tennessean at heart, Cody was born into a family of sportsmen/women that instilled a love of all things nature. From the young age of four, he was immersed in hunting, fishing, hiking and exploring the great outdoors. His love grew for the Appalachian Mountains as he spent more and more time wandering and exploring all they had to offer. He made the move to Asheville and quickly picked up a fly rod. Fly fishing had long been an interest and the Appalachian Mountain range was filled with exceptional waters to pursue. 
Having spent countless hours on the waters in western North Carolina, Cody felt it was time to give back and share his love of fly fishing with others. He has a laidback approach and enjoys sharing stories and techniques to help folks improve their experience. He is a volunteer for Casting Carolinas, an organization dedicated to women surviving all types of cancers. He values the knowledge that native Carolinians have shared and wants to pay it forward. He believes that not only has fly fishing taken him to some truly beautiful places, but it continues to allow him to meet some extraordinary people with the same love for the bite.
Prior to launching Curtis Wright Outfitters in March 2003, Jeff worked as an independent fly fishing guide and instructor in Western North Carolina and an innkeeper at Sourwood Inn, a thirteen room inn on 100 acres of land in Asheville, NC. As part of the design and development team at Sourwood Inn, Jeff was instrumental in creating an outdoor-oriented atmosphere, blending a rustic feel with the amenities of a luxury inn. His responsibilities as innkeeper included advertising, bookkeeping, and guest relations. Prior to innkeeping, Jeff worked at two psychiatric facilities, Park Ridge Hospital in Fletcher, NC and Marshall Pickens in Greenville, SC. While employed at these institutions, he worked with other team members to create and implement a comprehensive treatment program. Jeff has also served as Director of Programs at Project SOAR, a wilderness-based therapeutic recreation program near Waynesville, NC. His responsibilities included leading team building exercises and ropes course elements, as well as developing and implementing group initiatives. Jeff also served as partner and manager in a multi-store chain of clothing stores in Florida. He received a bachelor of arts degree in psychology from Furman University. Jeff runs the two Curtis Wright Outfitters shops from the main office in Weaverville. Jeff makes his client's trip fun and has even been know to catch a fish or two! JeffCurtisCWO@gmail.com
Kenny has lived in western NC for nearly 50 years and truly appreciates the incredible outdoor fishing opportunities here. He is married and has 2 grown children.  Through them, he discovered his love for teaching and sharing time on the water with others. Fly fishing for trout on local rivers and streams provides chances to learn new waters, techniques, and to build new relationships.
   After completing college, working in industry, and then being an at-home-dad, with the encouragement of his family, Kenny decided to follow his life dream of being a fishing guide. He jumped at the opportunity and considers himself very blessed to have been guiding for 10 years now. Kenny also enjoys volunteering as a guide with Rivercourse Youth Fly Fishing Camp and with Casting Carolinas.
   While on the water with Kenny, you'll quickly discover that he receives greater satisfaction from guiding others to fish than actually fishing himself.  Fishing for stocked trout on local rivers and streams or stalking backcountry wild trout, such as the spectacular native brook trout, are all options. He welcomes Every skill level.
   Come experience a day to remember, on the water, catching fish.  Refresh, fellowship, and learn. Cast away your cares for a while and enjoy the beauty that surrounds us.
  Remember, something good can happen with every cast! "Let's go Fishing!!"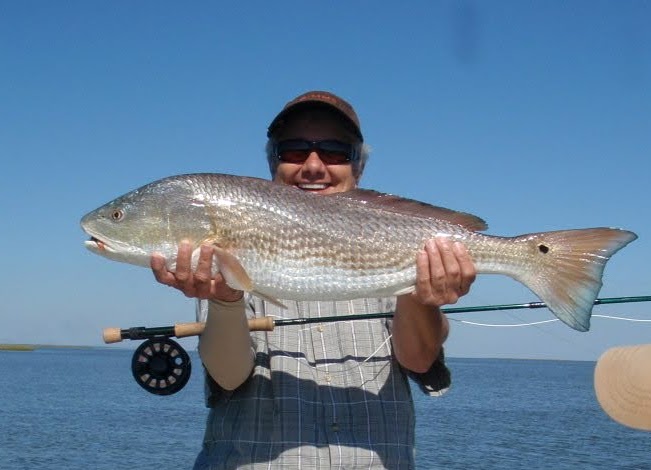 Constance McConnell, AKA Cemo, caught her first fish at five years old with her Dad, fishing in a carp lake in rural South Carolina. Not fly fishing, but with a stinky old dough ball!
Although she is not an Asheville native, she got here "as soon as she could" as she likes to say.  Cemo attended Nursing School at UNC Chapel Hill and moved to the mountains of WNC upon graduation.  Her nursing career offered many exciting opportunities, working mostly in the Pediatric field.  She was a staff nurse and Head Nurse in the NICU and a flight team member for babies aboard MAMA, WNC's air ambulance. 
Bob Iorio, a retired Federal Agent, grew up in rural New Jersey and spent his youth chasing trout on the freestone streams of northern New Jersey and the limestone spring creeks of central Pennsylvania. His careers in the Marine Corps and federal law enforcement led to being stationed around the world which created great fly fishing opportunities: stalking bonefish on the pancake flats of the Hawaiian Islands; chasing the striper blitz off of Montauk; fishing the renowned rivers of the great American West. His real love remains casting a dry fly to a rising trout which led him to retire to the beautiful Blue Ridge mountains of western North Carolina where he can share his passion for fly fishing with others.
When he's not out on the water, Bob can be found at his vice tying his favorite patterns.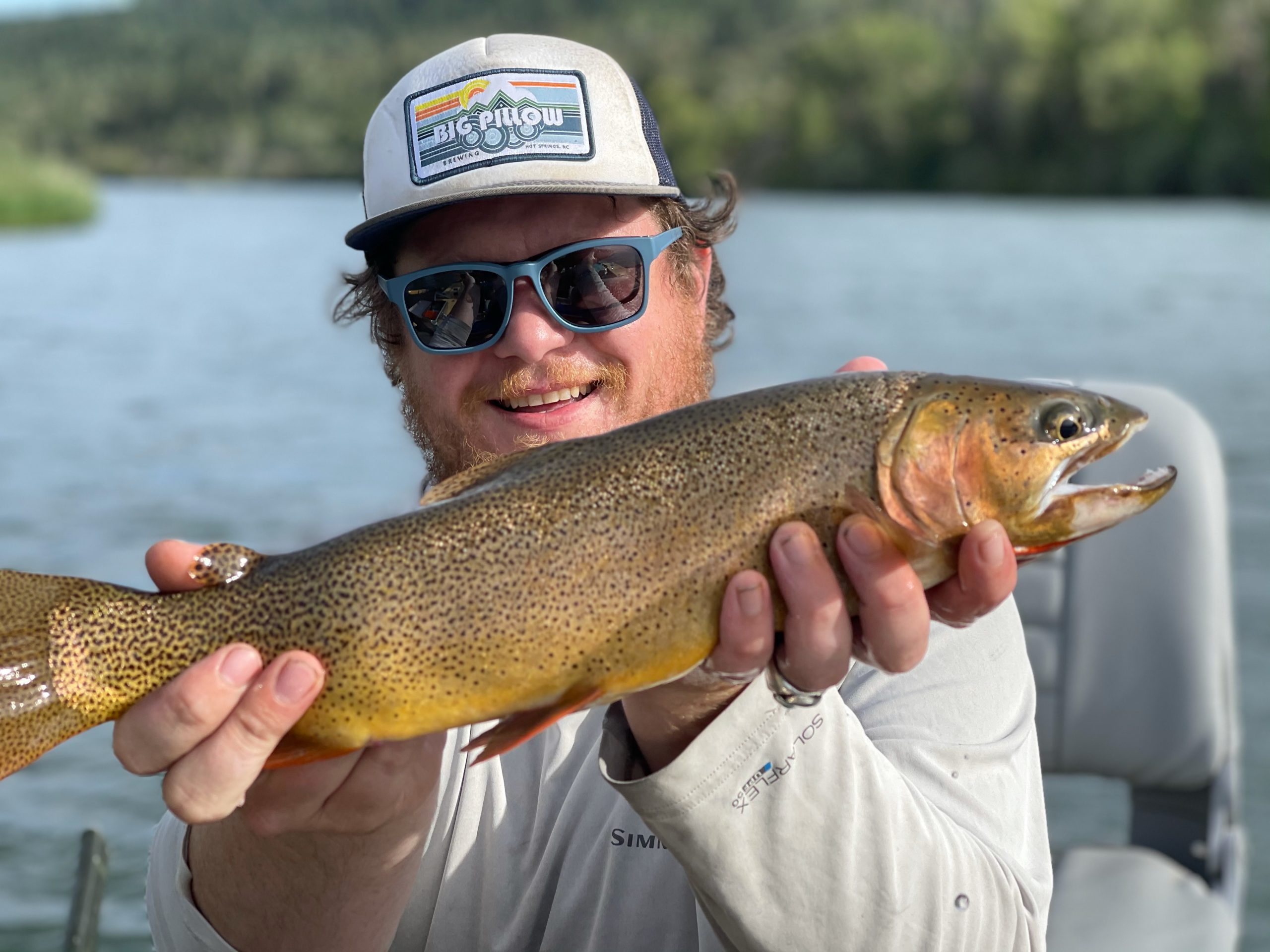 With a connection to fishing since he was a child, Miles has always felt a calling to help people catch fish. After living and fishing in Colorado and Wyoming for over a decade, he once again calls North Carolina home.  Along with fly fishing he is also a master fly tyer and well-known musician whose talents have been showcased with the band Caribou Mountain Collective.   Miles enjoys long walks on the beach, raging bluegrass, and putting fish in the net.
Jackson is a Weaverville, NC native and has lived in WNC all his life. He developed an interest in fishing from an early age which led him to discover fly fishing at age 13. Jackson attended Rivercourse fly fishing camp the following year. Fly fishing in the mountains of Western North Carolina became his passion and he loves to share that experience and setting with others. Jackson loves to look at the maps and discover new blue lines to explore and fish. He also spends much of his free time watching fly fishing content to continue to increase his knowledge of the sport. Jackson has volunteered for the Casting Carolinas organization.