On the river with us in Western North Carolina!
From the thousands of miles of local trout and smallmouth bass rivers, to majestic Birds of Prey soaring in the big beautiful blue skies over top of them, Curtis Wright Outfitters can help you get outside and enjoy the best of Western North Carolina!.
Come spend some time with us Knee Deep, or Floating down a river, learning some of the finer points of fly fishing for our local finned friends. Luckily, most of our fish are typically found in some of the most beautiful settings possible. Western North Carolina boasts 3 species of trout both wild and stocked by the state of North Carolina and can offer fishing opportunities to anglers with all skill levels from beginner to a seasoned Pro.
Partner up your fly fishing trip with one of our Falconry Excursions, or possibly plan a trip around Falconry alone! Spend some up close and personal time with a few of the most majestic members of the animal kingdom.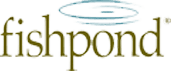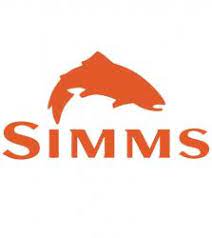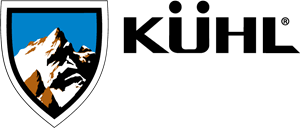 "Just wanted to thank you for an awesome adventure for my husband and I today! Charlie was great!!!! It was a perfect ending to my husbands birthday weekend trip!"
- Heather
I truly enjoyed my time with you fishing the Davidson last Wednesday. It was one of the highlights of a great week in Asheville.
- Peter
You were amazing with Davey & we really enjoyed fishing with you. Thank you for helping Davey catch his first trout.
- Steve
Kat and I really enjoyed our time with you. I think we both may have found a new hobby. And we did have some fantastic beer at the brewery to cap off a great day.
- Jason and Kat
We had a wonderful time with you and thank you so much for your patience and intro to fly-fishing education with us. Your genuine love of the water is very obvious. I do not remember the last time we have had so much fun and met so many wonderful people in such a short period of time.
- Zalon and Michelle
Our fishing trip Tuesday was wonderful! You are a patient and experienced teacher, which made my first fly fishing experience a very fun and relaxed one. Thank you for sharing your love of fishing and all things related with us. It was a beautiful morning. The fish we caught (especially the big brown) were icing on the cake!
- Emilee
"All my friends are green with envy. My sister is already planning a trip, so we'll stay in touch."
- Gene & Harriett
"Thanks so much for a wonderful time with you and your beautiful birds the other day! I asked them (the girls) what they liked best about the weekend and they both immediately said… the hawks!"
- Ted & Karen
"I had an awesome experience, and hope that others can have the same"
- Lise
"Thank you again for yesterday's falconry experience! We are still talking about it! All of our FB friends thought it was so cool!"
- Jamilyn & John
"THANK YOU for such an amazing experience!!! It was better than I ever would have dreamed! … It was the coolest experience ever and I will be talking about it for the rest of my life."
- Jess
What a wonderful and unique experience! Pete knows his birds, and is truly passionate about them. We will never forget this amazing adventure!
- Hilary
2023 Hosted Cody Wyoming August 20th - 26th, 2023
Come join us for a truly incredible trip.