Curtis Wright Outfitters is super excited to announce our Annual Hosted Fly-Fishing Trip to Cody Wyoming. The trip starts on August 20th, 2023 and wraps up on August 26th, 2023. Join us as we fish one of the less pressured "Western Rivers".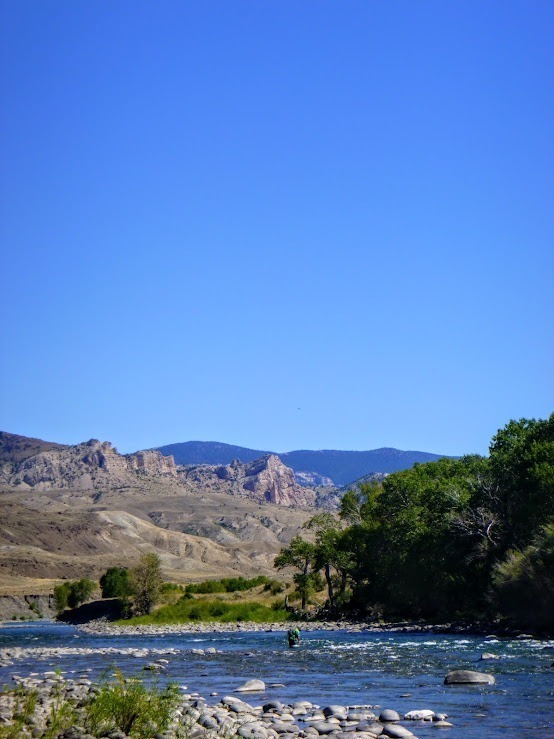 Lodging
We will be staying in cabins 30 minutes outside of Yellowstone National Park and minutes away from where most of our fishing will take place. Each cabin is set up for double occupancy and will have a bathroom and a kitchen or kitchenette. Beautiful scenery is in every direction, and all cabins are within 150yds of each other and where breakfast and dinner take place.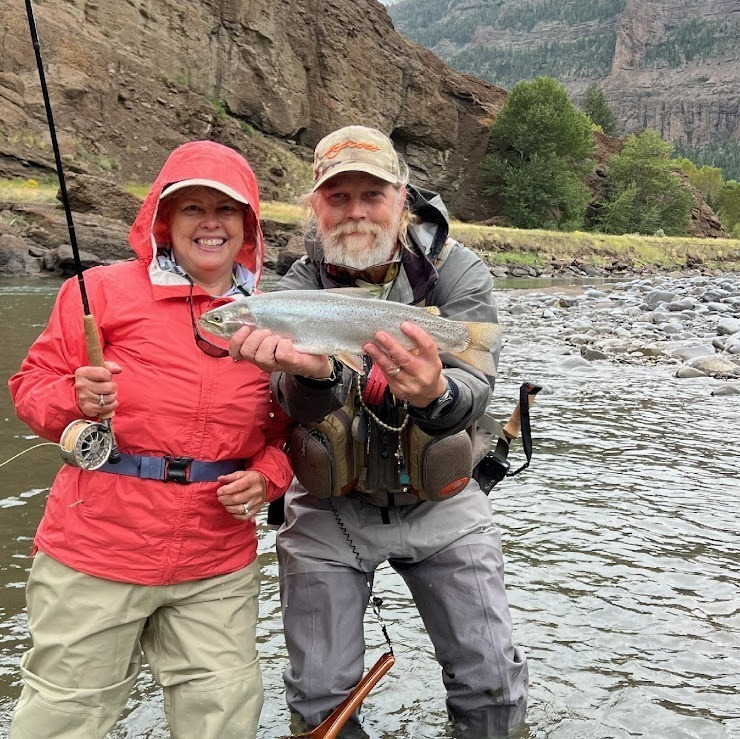 Pricing
Pricing for this year's trip is $2500 per person and is based on double occupancy. This price covers all lodging (6 nights), meals (+gratuity) , 2 full day guided trips, a 5 day fishing license for Wyoming, and all of the camaraderie you can stand. Each guest will be responsible for their own airfare, rental car, fishing equipment for non-guided fishing days, adult beverages, and guide gratuities.
Fishing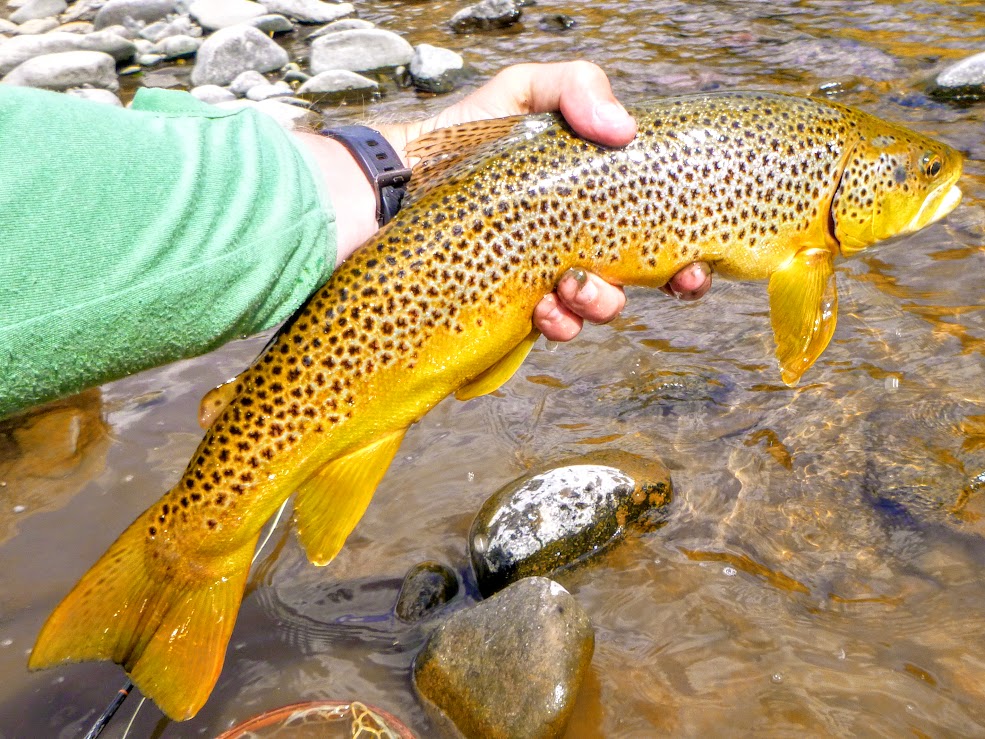 Healthy Brown, Rainbow, Cutthroat, and Brook trout can all be found in the greater Cody area. All guided trips will be led by North Fork Anglers based out of Cody WY. Their guides are professional, patient, and know where the fish are. Float trips and wade trips are available for all guide trip days. Josh Garris, owner and trip host, will help you coordinate and plan your trips according to your needs or desires.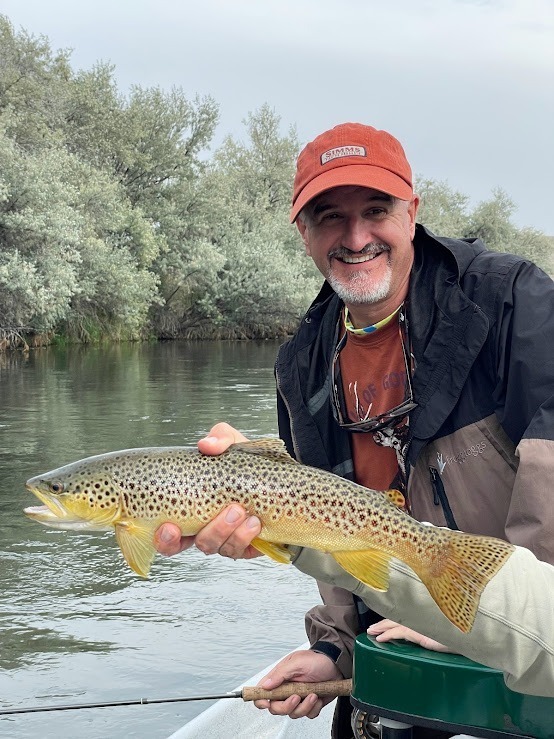 There are lots of opportunities to catch a fish of a lifetime in the Cody area. Many of our float trips will venture over to the Bighorn river to match wits with the educated resident fish of this tailwater. There are also some mountain lakes that allow you to try to entice cruising fish to your dry fly.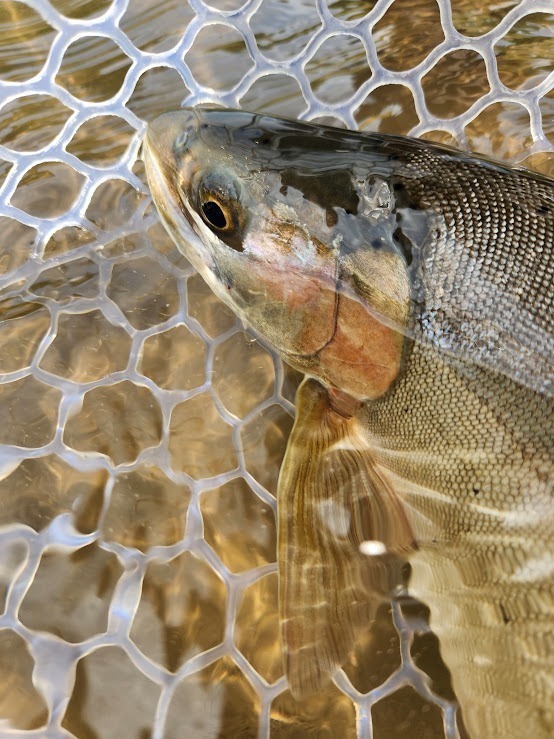 How To Book Your Spot?
Space is limited for this trip. We do anticipate it to fill quickly. If you are interested in joining our group out to Wyoming or if you have any questions, please email joshgarriscwo@gmail.com. In order to lock in your position on this trip we ask for a deposit of half the trip total ($1250) and the balance is to be taken care of by July 1st. 2023. We look forward to spending time with you on our annual Hosted Fly-Fishing Trip to Cody Wyoming!